Botanical Skin Care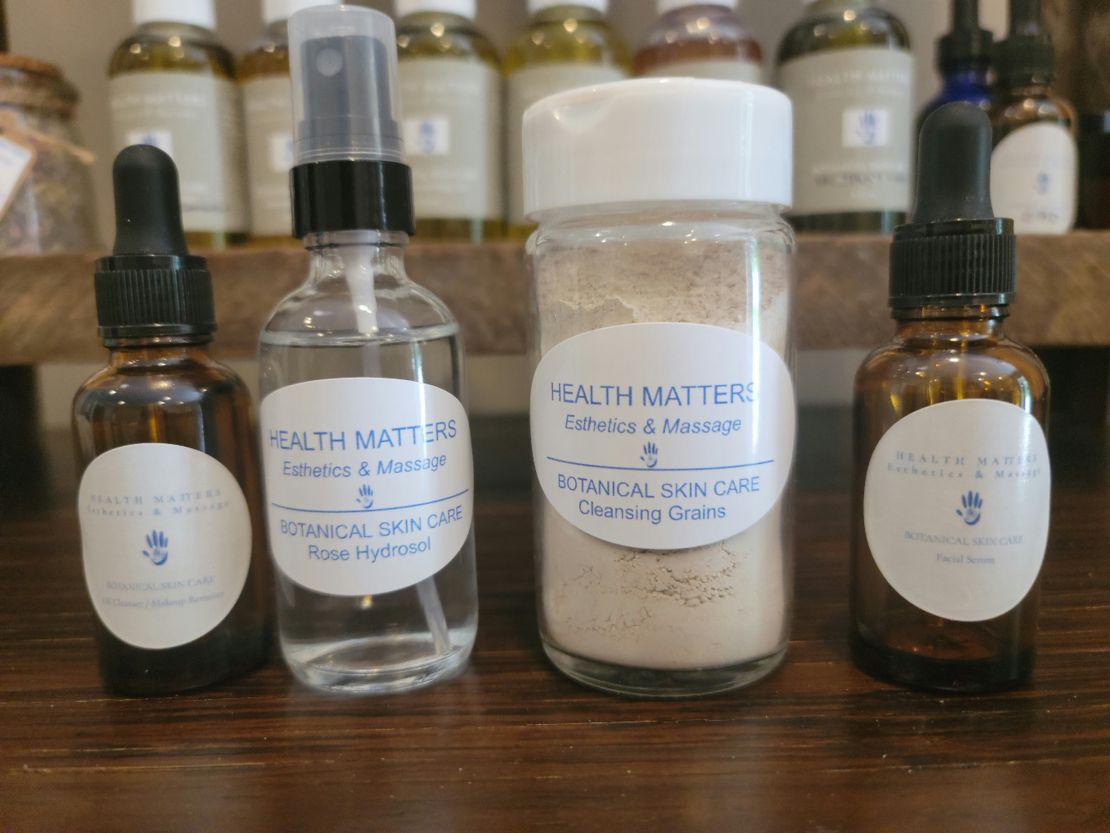 All Botanical Skincare are made in-house with only organic and/or ethically and sustainably grown ingredients.
Oil Cleanser/Makeup Remover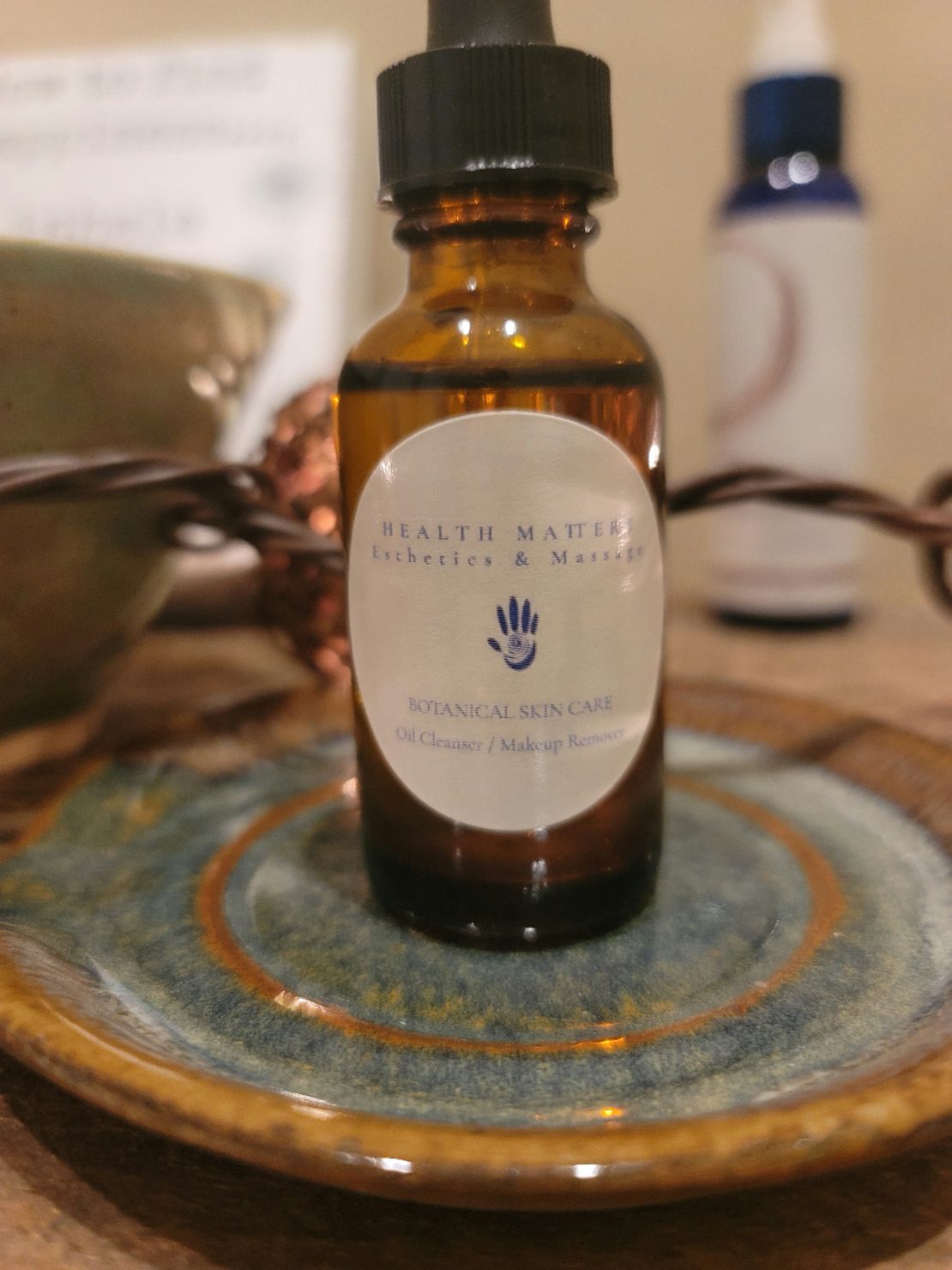 1 oz. / $15
4.22 oz. / $30
Have you tried Oil Cleansing yet? Once you do, you will never go back to those horrible, chemical-filled makeup wipes! Organic Jojoba oil removes makeup naturally from the face and eye area, while nourishing the skin at the same time!
INGREDIENTS: Organic Jojoba Oil, Organic and/or ethically grown Calendula and Lavender, Organic Castor Oil
Jojoba Oil - Natural antioxidants and antibacterial properties, plus fatty acids and vitamins. Suitable for all skin types and particularly beneficial for dry and aging skin.

Calendula - Antimicrobial, anti-inflammatory, contains natural antioxidants and fatty acids. Helps reduce sensitivity, soothes irritation, effective in wound healing, damaged or problem skin. Particularly beneficial for mature, dry, damaged, irritated, presenting eczema, acne, rosacea skins.

Lavender - Antiseptic and anti-inflammatory, useful for burns, rashes, irritated and damaged skin. It has regenerating properties and is used for reducing wrinkles, scarring, and stretch marks.
Castor Oil - Highly emollient and soothing, it is good for dry and mature skin.
INSTRUCTIONS: Starting with dry face and dry, clean hands, put one pump of oil cleanser into palm of your hand. Rub your hands together and using gentle, circular motions massage oil onto face. Close your eyes and gently massage to remove makeup. Rinse with warm water and follow with warm, wet wash cloth. Follow with Rose Hydrosol and Holistic Serum.
Rose Hydrosol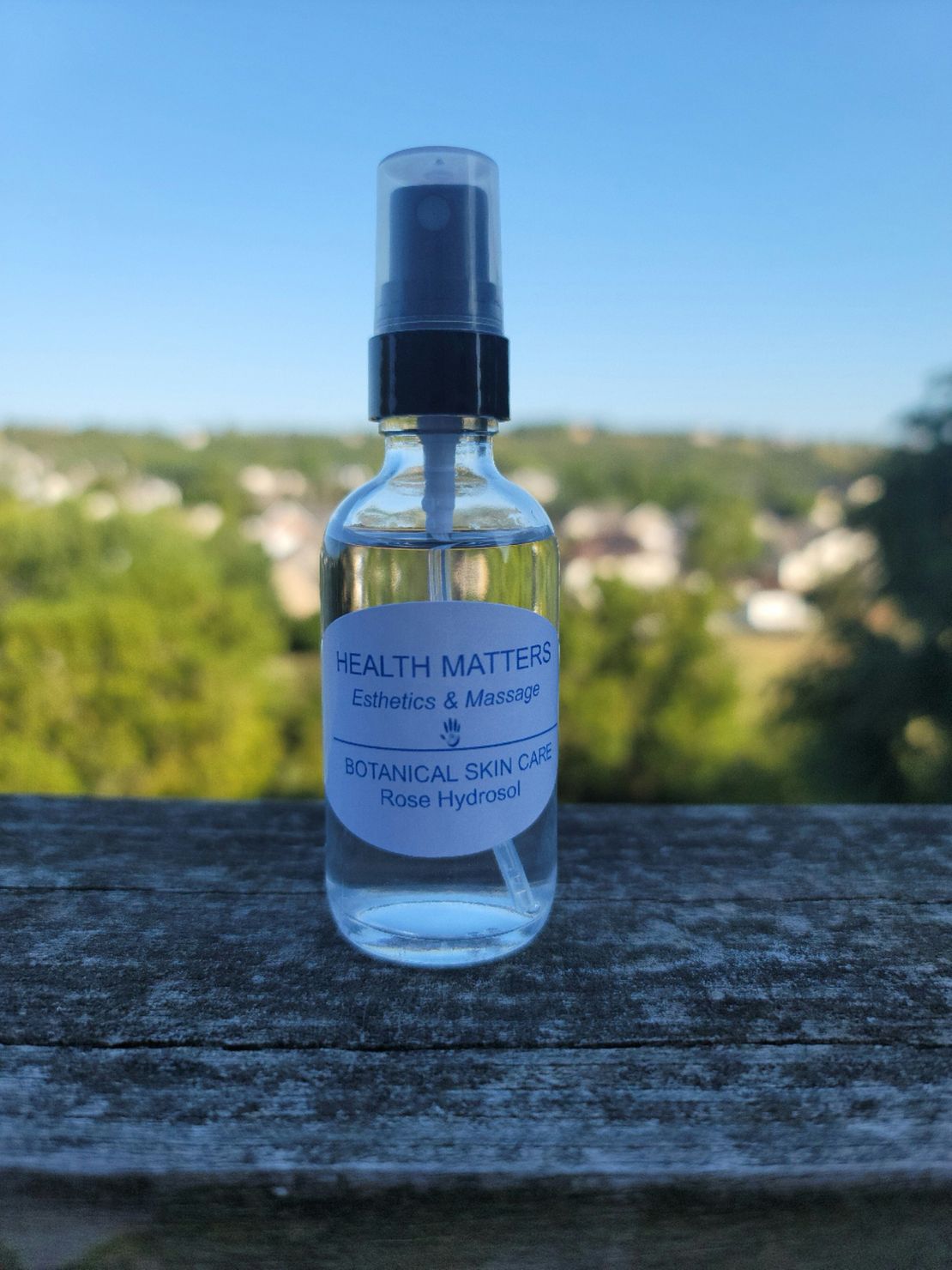 2 oz. / $13
Rose has a balancing action on all skin types. This hydrosol can be used as a toner, sprayed into serums, creams, and masks. It is wonderful for skin that is delicate, in need of hydration, or balancing. Can be sprayed on the skin multiples times a day to tone and refresh.
For all skin types and especially for dry, oily, combination, and teen

The scent is a soft and delicate rose fragrance, relaxing and calming

Gentle and slightly astringent
INGREDIENT: Organic Bulgarian Rose (Rose Otto Damascena) Hydrosol. 100% pure steam-distilled rose water.
INSTRUCTIONS: For ultimate hydration saturate your skin with three to five sprays. Press into the skin and follow with Holistic Serum.
Holistic Facial Serum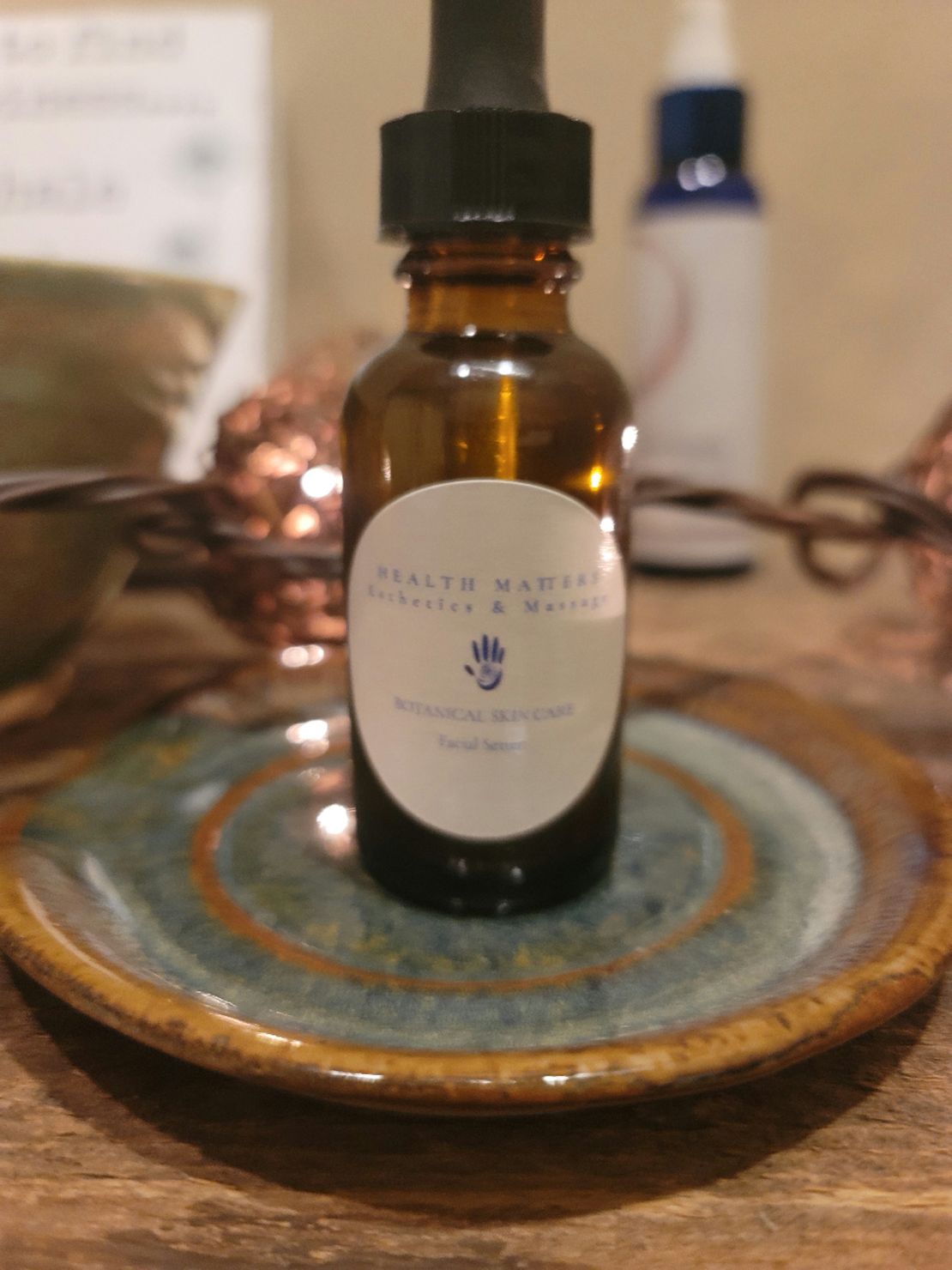 1 oz. / $25

INGREDIENTS: Organic Avocado, Rosehip, Apricot Kernel, Jojoba oils
Avocado Oil = Very nutritive oil, with high levels of Vitamins A, D, & E. Especially good for dry, mature, and aging skin.

Rosehip Oil = Exceptionally healing for damaged, dry, or prematurely aged skin. Considered a superior skin care oil used for revitalizing tired and aids in cell regeneration.

Apricot Kernel Oil = Light, non-oily feel suited for sensitive and mature skin.

Jojoba Oil = One of the most highly prized in natural skin care products because of its similarity to human sebum and its ability to moisturize skin.

Skin Care Blend of Organic Essential Oils = Lavender, Frankincense, Helichrysum, and Carrot Seed.
INSTRUCTIONS: Start with the Oil Cleanser/Makeup Remover, follow with the Rose Hydrosol, then the Holistic Facial Serum both morning and night.
Miracle Grains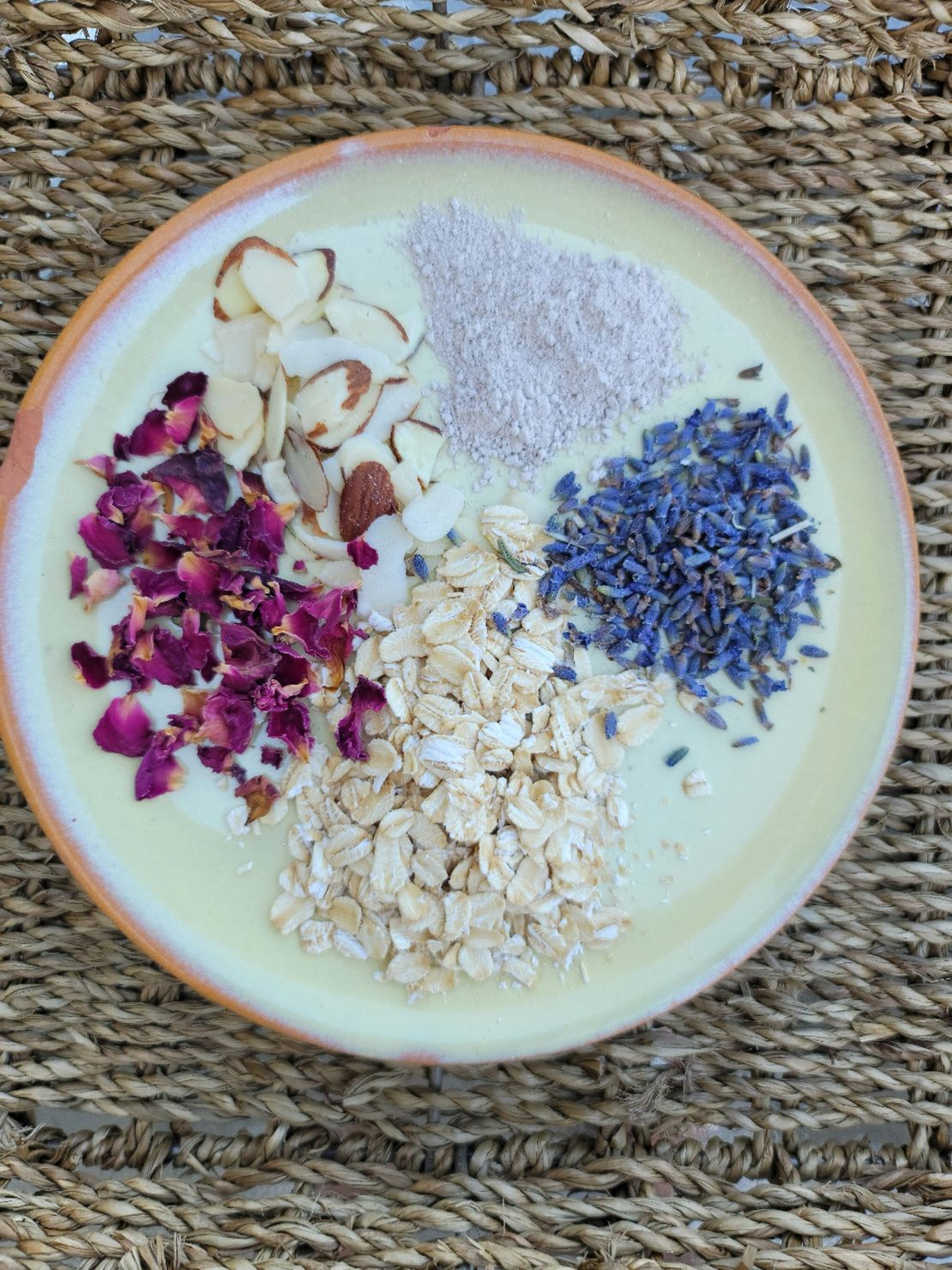 2 oz. / $9
5 oz. / $20
On the days you are wanting a deeper clean, Miracle Grains gently cleanses and polishes the skin without stripping and upsetting the natural protective layer of the skin.
Mild and nourishing for all skin types.
INSTRUCTIONS: Put small amount in palm of clean, dry hand. Add enough water to create a paste. Gently massage face with circular motions. Remove with warm water and warm, wet washcloth.
To create a cleansing mask: Mix with honey and Rose hydrosol, or water. Massage onto skin, allow to sit @ 5 min. and rinse off with warm water and a warm, wet washcloth.
INGREDIENTS: Organic White clay (Kaolin), Oatmeal, Lavender buds, Rose petals, and Almonds.
Follow with Rose Hydrosol and Holistic Serum
Herbal Body Oils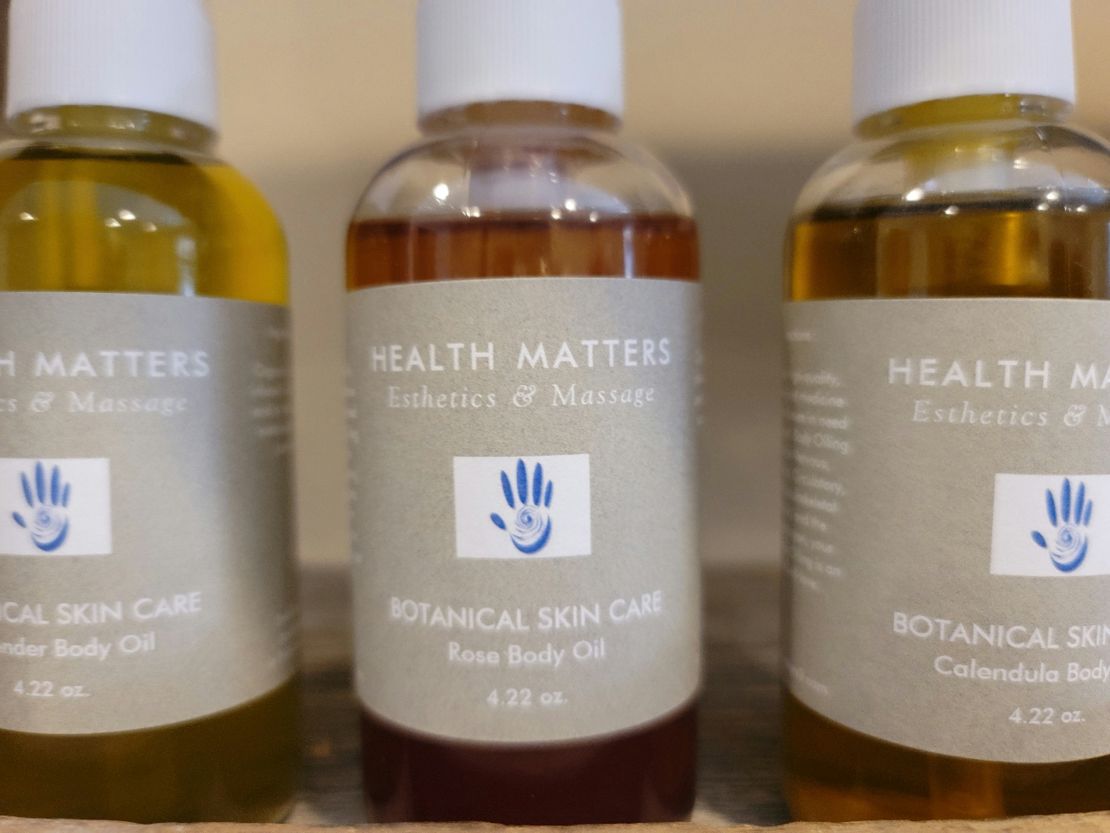 4.22 oz. / $30
Holistic Body Oils are rich in nerve tonic herbs that will help calm tension and anxiety while the Organic Jojoba Oil nourishes your skin. Ingredients are simply Organic Jojoba Oil, Organic and/or ethically and sustainably grown herb, and a few drops of Organic Alcohol for extracting the herb medicinal properties.
* Calendula
* Chamomile
* Lavender
* Mugwort
* Rose
* St. John's Wort
Body Care products made from the Herbal Infused Jojoba Oils:
Salves 1oz. / $7 2oz. / $12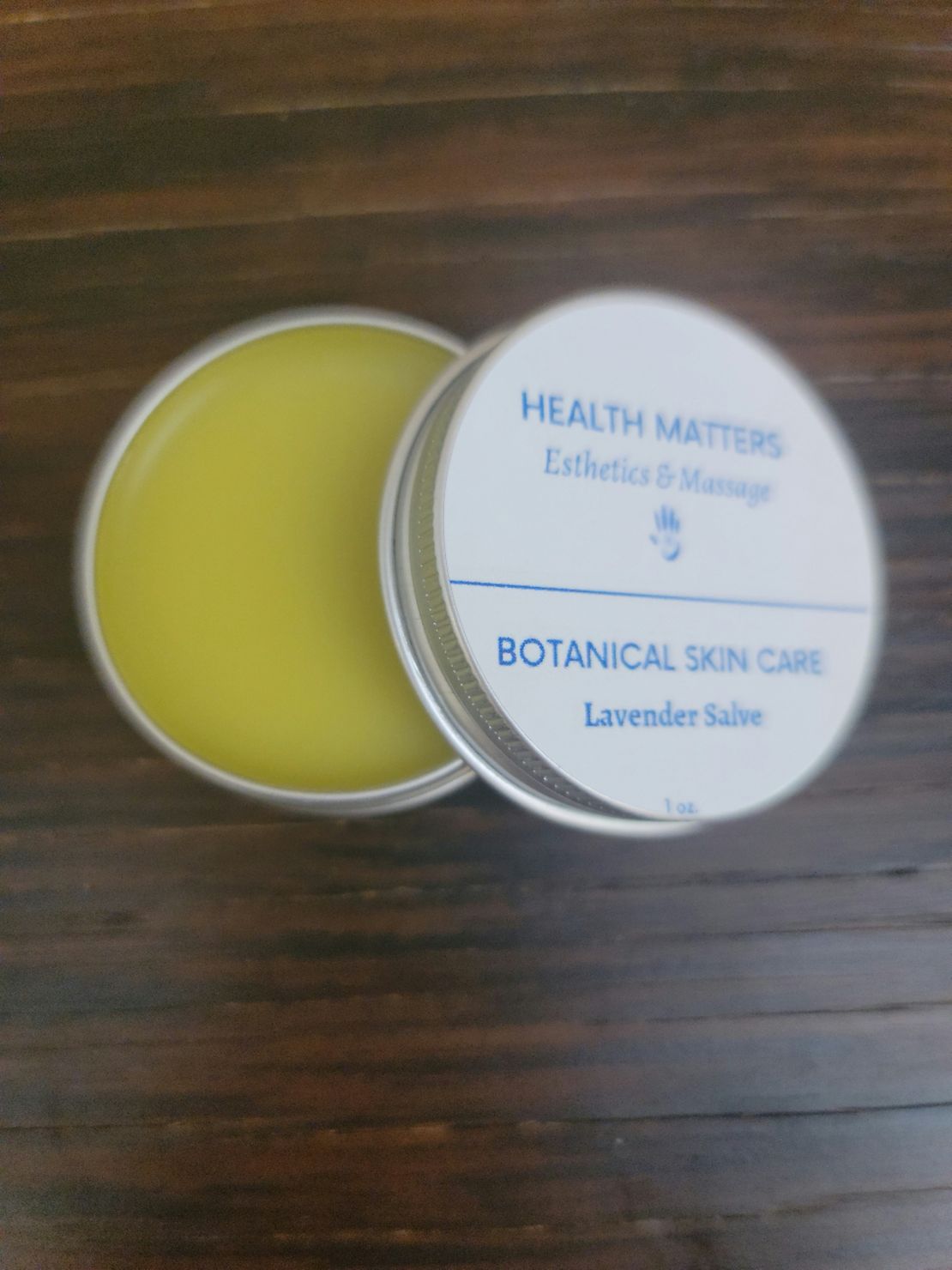 -Herbal Infused Organic Jojoba Oil and local Beeswax from Sunrise Farms.
Bath Soak 1.5oz. / $14 7oz. / $48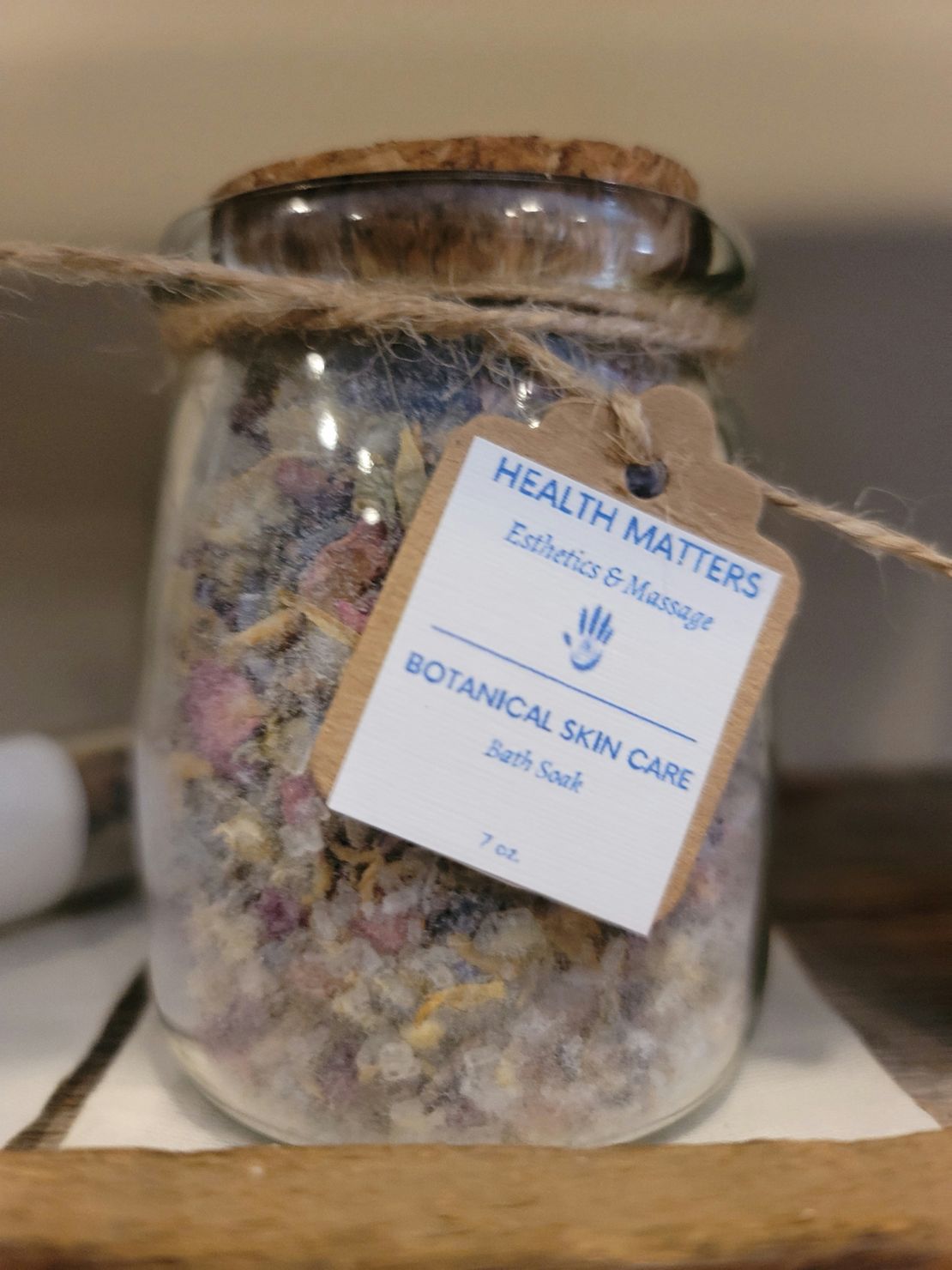 -Magnesium Sulfate (Epsom Salt), Dead Sea Salt, Pink Himalayan Salt, Sodium Bicarbonate, Rose petals, lavender buds, calendula flowers, and Chamomile Flowers.
CBD 1 oz. / $52 2oz. / $100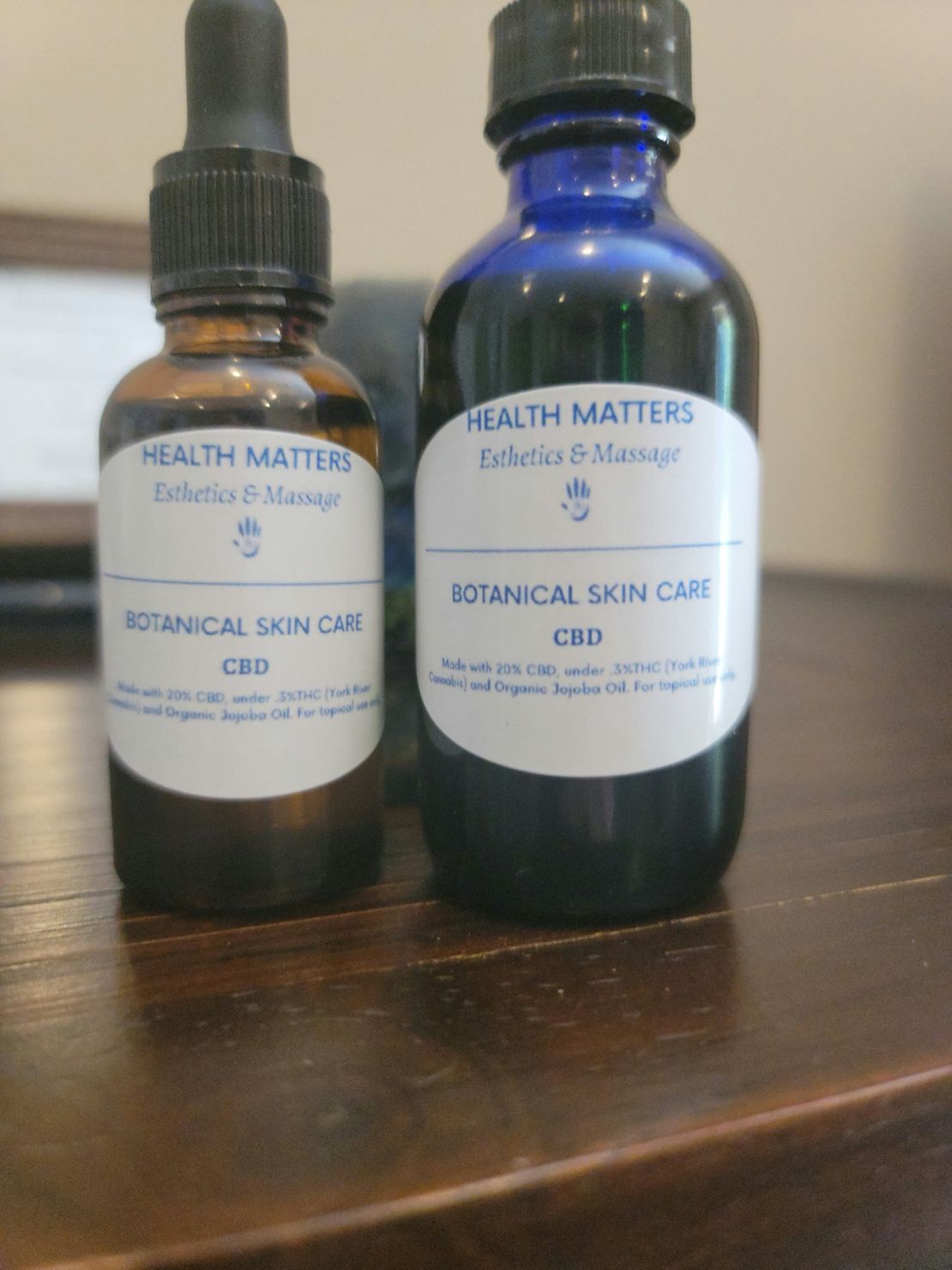 -Local Hemp Flowers from York River Cannabis. Decarboxylated and infused in Organic Jojoba Oil in small batches.
This is for topical use only.