Services & Rates
Customized Facial
The Customized Facial is completely personalized to target specific concerns and boost your skin's response for continuous improvement. Experience a skin analysis, double cleansing, toning, exfoliation, massage, treatment mask, proper serums, moisturizer and spf. Massage of hands, arms, and feet are incorporated throughout.
ADVANCED TREATMENTS / OSMOSIS
Mini-Serum Treatment / $50
Short on time or simply want to try Osmosis?
Tone and wrinkle-correcting boosters re-establish the look of clarity and firmness. Your skin will be refreshed and nourished!
Medi-Facial / $70
Dramatically reduce the appearance of fine lines and wrinkles, and repair and restore stressed skin. The Medi-facial cleanses, preps the skin for treatments, and invigorates the skin with nourishing and healing masks.
Medi-Infusion / $85
Combines the rejuvenating Facial Infusion, active powder blends, and masks to provide exceptional results without compromising the health of the skin. Treatments based on customization envelope the skin with concentrated formulas to increase cellular turnover, heal, lighten, and lift hyperpigmentation and impurities.
(NOT FOR FIRST TIME CLIENTS. Must be on an Osmosis Vitamin A for at least one month for the Infusion.)
Eyebrow Tinting
Benefits are immediate, and typically last 3 to 4 weeks!
Back Facial
This decadent and purifying back treatment will leave skin soft, healthy, radiant skin!
Signature Massage & Facial
What sets HEALTH MATTERS apart from others? The Signature Massage & Facial for a Total Body Wellness!
This massage and facial treatment is designed to relieve stress and muscle tension and to improve the look, feel and health of your skin.
Stress and muscle tension are relieved with massage of back, neck and shoulders. Then, a relaxing, results-driven facial improves the look, feel and health of your skin. Massage of scalp, face, hands, arms and feet are incorporated throughout.
The result? A glowing complexion and overall well-being!
Swedish Massage
Swedish Massage is a very relaxing and therapeutic style of bodywork. The benefits of this type of bodywork are wide-ranging and include relief from aches and pains, decreased stress levels in the body, enhanced mental clarity, improved appearance, and greater flexibility.
Deep Tissue Massage
Deep Tissue Massage is a form of bodywork that aims to relieve tension in the deeper layers of tissue in the body. Deep Tissue Massage is a highly effective method for releasing chronic stress areas due to misalignment, repetitive motions, and past lingering injuries.
Myofascial Release
Myofascial release is a form of soft tissue therapy intended to eliminate pain, increase range of motion, and rebalance the entire body. Direct myofascial release is sometimes known as deep tissue work. Indirect release applies light pressure and gently stretches the fascia; this allows for increased blood circulation and relief from pain.
Berry Method -Shoulders & Elbows
The Berry Method of Corrective Massage stimulates the body's natural inclination toward balance and ease in its structure and function by releasing adhesions and distortions in the connective tissue and skeletal muscles.
All massage modalities:
60 mins. $65
90 mins. $90
Hot Stones add $20
Wellness Plans are offered, they can be viewed on the "My Health Matters Wellness Plans" link.
À la carte
Back Exfoliation
Hand & Foot Treatment
À la carte treatments can be added for a complete spa experience.
$10 per service
Salt Scrubs
Exfoliate, nourish and moisturize your body with Vitamin E and the healing of Ayurvedic oils. Relaxing Lavender or Invigorating Peppermint-Rosemary, you choose!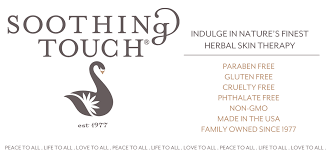 Citrus Body Polish
A creamy body scrub containing ultra-smooth beads of apricot seed powder buff away dry skin, while plant-based emoll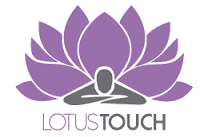 ients deeply moisturize and nourish the skin.
Raspberry Refining Scrub
For all skin types as a mechanical exfoliation. Acne, aging. Polish and energize the skin with the antioxidants raspberry and

marionberry which will brighten skin and provide anti-inflammatory-like benefits to soothe skin irritations. Jojoba beads and blue corn meal gently exfoliate to remove surface build-up. Ingredients work in tandem to promote a clear, healthy skin tone.