Featured Facial of Month!
Pomegranate Cider Facial

$50 (Reg. $65)
The perfect holiday treatment to promote deep hydration, and to revive and brighten the skin!

Pomegranate Enzyme: Pomegranate is a powerful antioxidant which also brightens the skin. Contains 11% lactic, 4% alpha-arbutin, and 2% salicylic. Perfect for normal, aging, oily, or acneic skin. It promotes deep hydration, reduces oiliness and lightens the skin from irregular pigmentation.

Vanilla Clove Hydrating Mask: A creamy mask great for hydrating and infusing nourishment into the skin.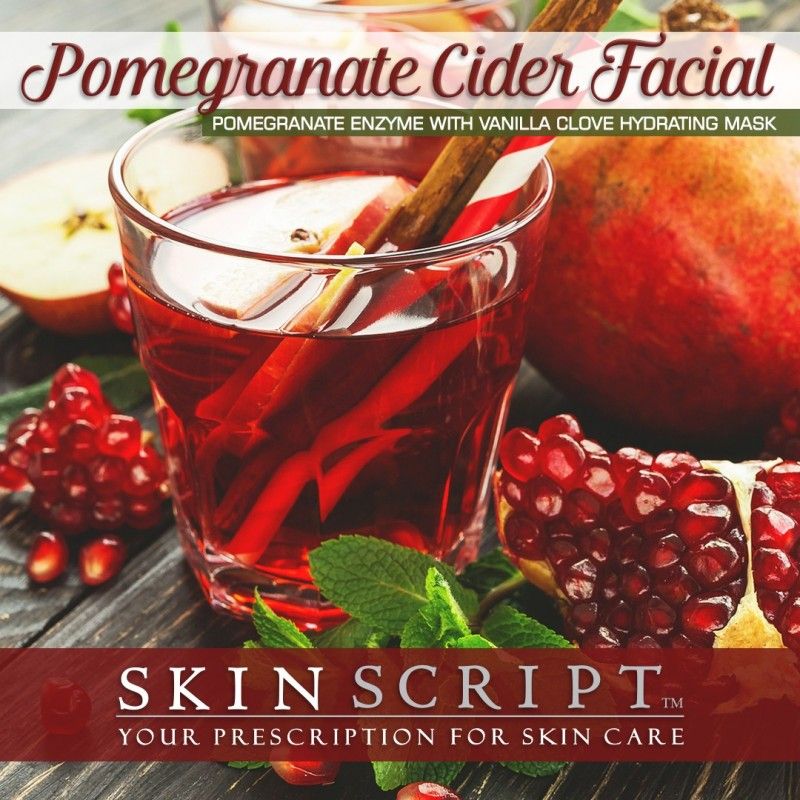 Will provide a beautiful, healthy glow!
---
Skin Script are gentle, but effective, professional products without the use of parabens, harsh sulfates, and chemical fragrances.
VALID NOW through November 30th.
Gift Certificates are available!