Featured Facial of Month!
Jelly Bean Facial
$50 (Reg. $65)

Grape Enzyme: Contains grapes and papain for very gentle exfoliation. Perfect for normal and sensitive skin. It promotes exfoliation and protection from environmental damage while relieving the surface signs of aging.
Marble Berry Nourishing Mask: The Marble Berry Nourishing Mask is an antioxidant-rich mask designed specifically for aging and parched skin, but works well on all skin types. This unique purple cream mask has built-in antioxidants and natural botanicals of olives and black rice bran which is sure to leave skin feeling and looking refreshed, balanced and healthy. Because this mask also possesses an ingredient that recycles vitamin C, it protects and oxygenating the skin, leaving it looking youthful and clear.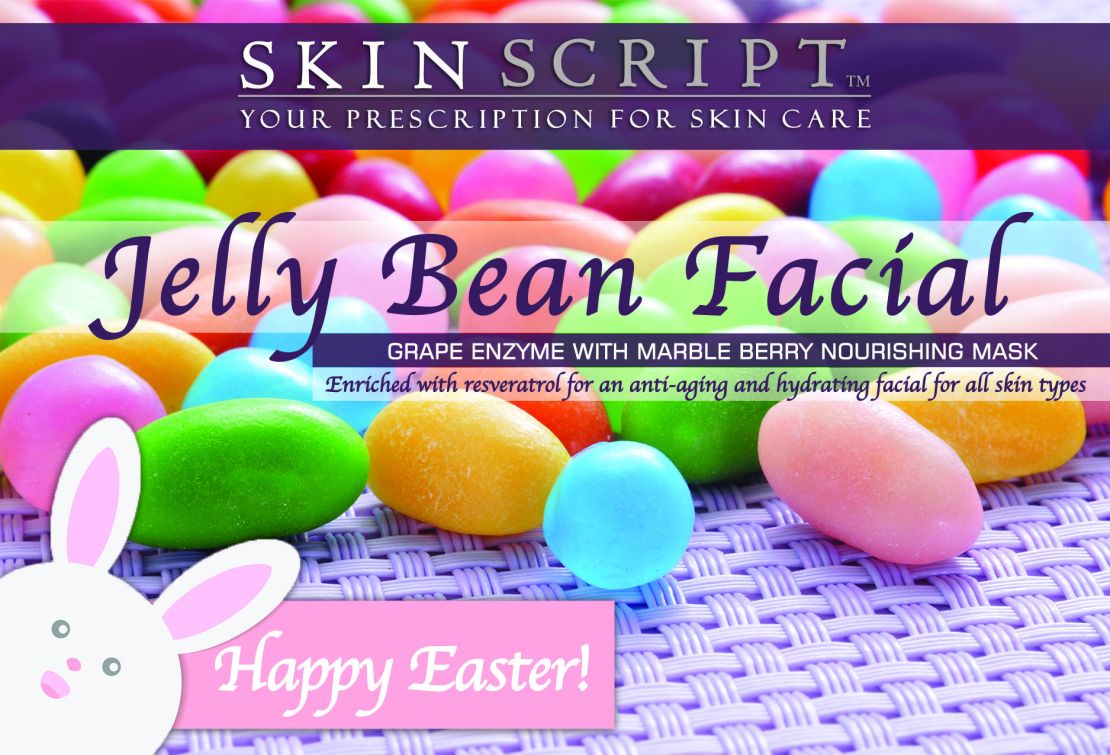 Perfect for anti-aging facial!
---
Skin Script are gentle, but effective, professional products without the use of parabens, harsh sulfates, and chemical fragrances.
VALID NOW through April 30th.
Gift Certificates are available!